By Adrian | October 30, 2018
Before I start ill say that this is not a hike for the faint of heart. The Mt Juliet walking track is a grade 4 track recommended for experienced hikers. It has a reputation of being one of the nastiest hills in Victoria in terms of vertical accent over a short distance.
Australian walking track grading system specs can be found here: https://www.ffm.vic.gov.au/recreational-activities/walking-and-camping/australian-walking-track-grading-system
Early on Saturday my hiking mate Michael made the trek out to my place (poor bastard had to catch a 5:40am train) so that we could both experience what it would be like to have your ass kicked by a "hill". But not just any ordinary hill, Mt Juliet located in the Yarra Ranges. This whole area is protected and locked away as a water catchment zone, so its relatively untouched.
We were able to arrive just after 8:30am where we packed and checked our bags, I put on the gaiters and packed the walking poles "just in case".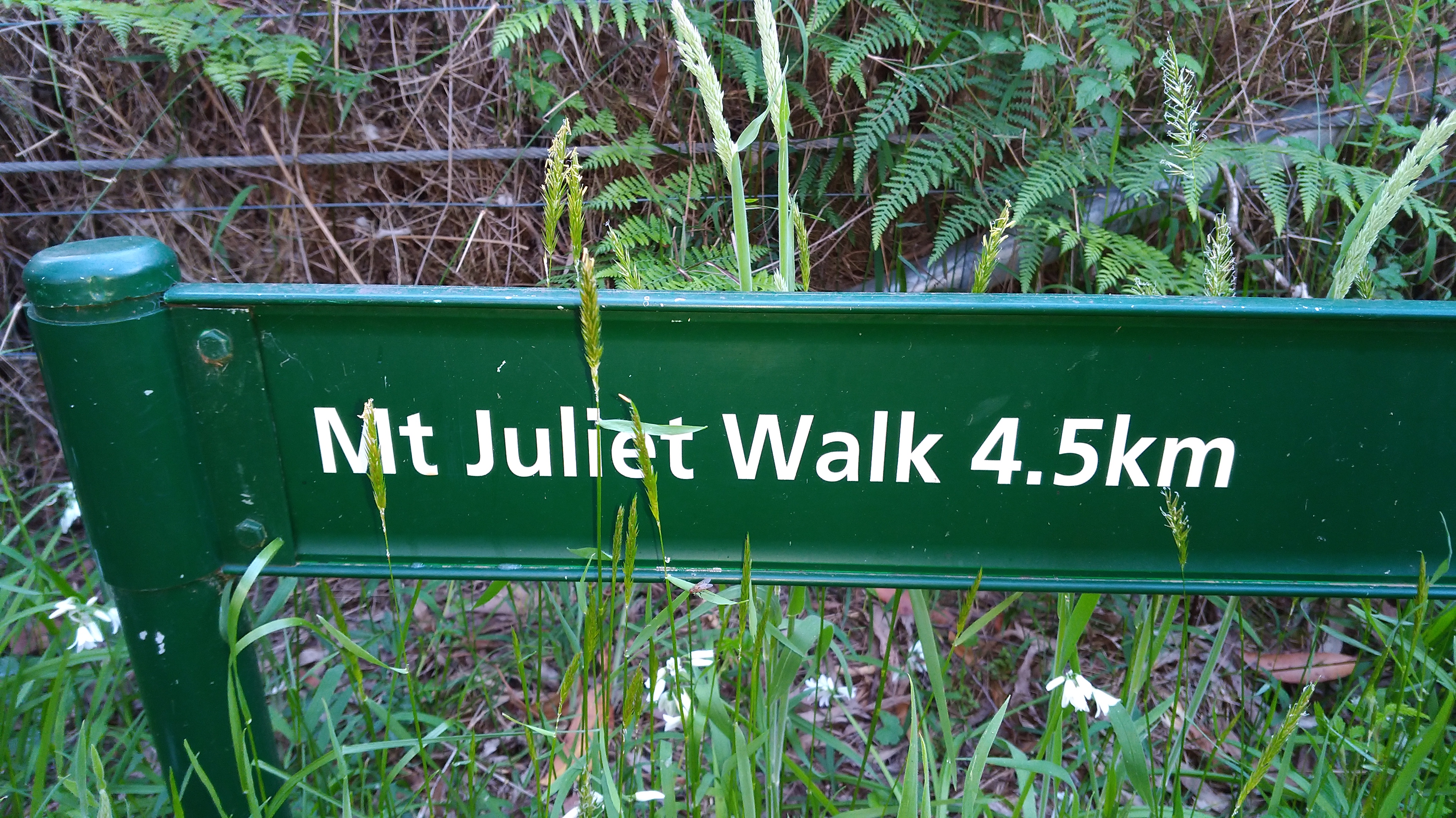 The start of the management track
This particular walk is 4.5km one way, a lazy 9km through some impressive forest. How hard could that be? Well, the first 1.5km's has you walking on a fairly level management track where you reach the actual trailhead. This is where the "fun" starts.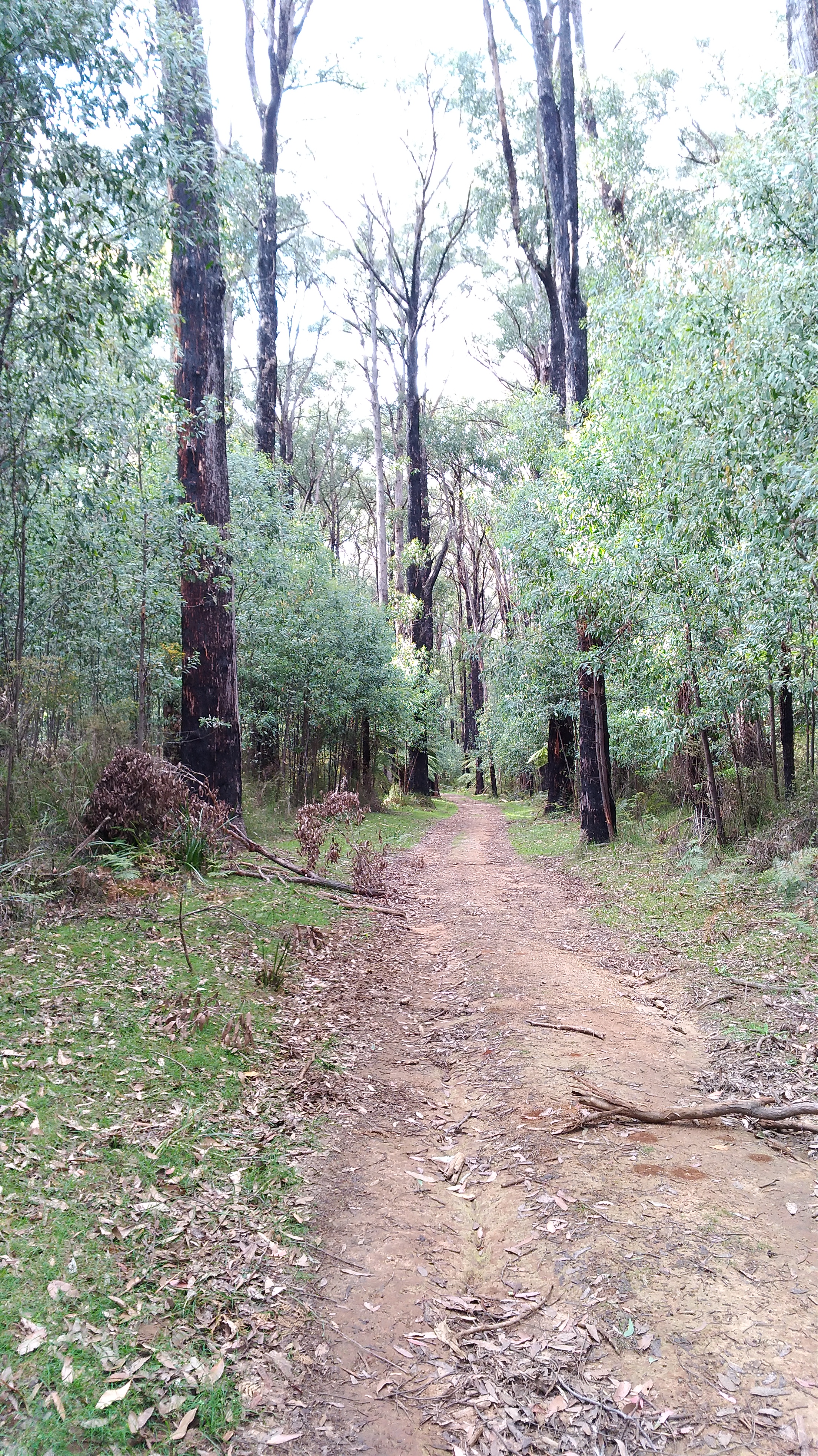 Easy management track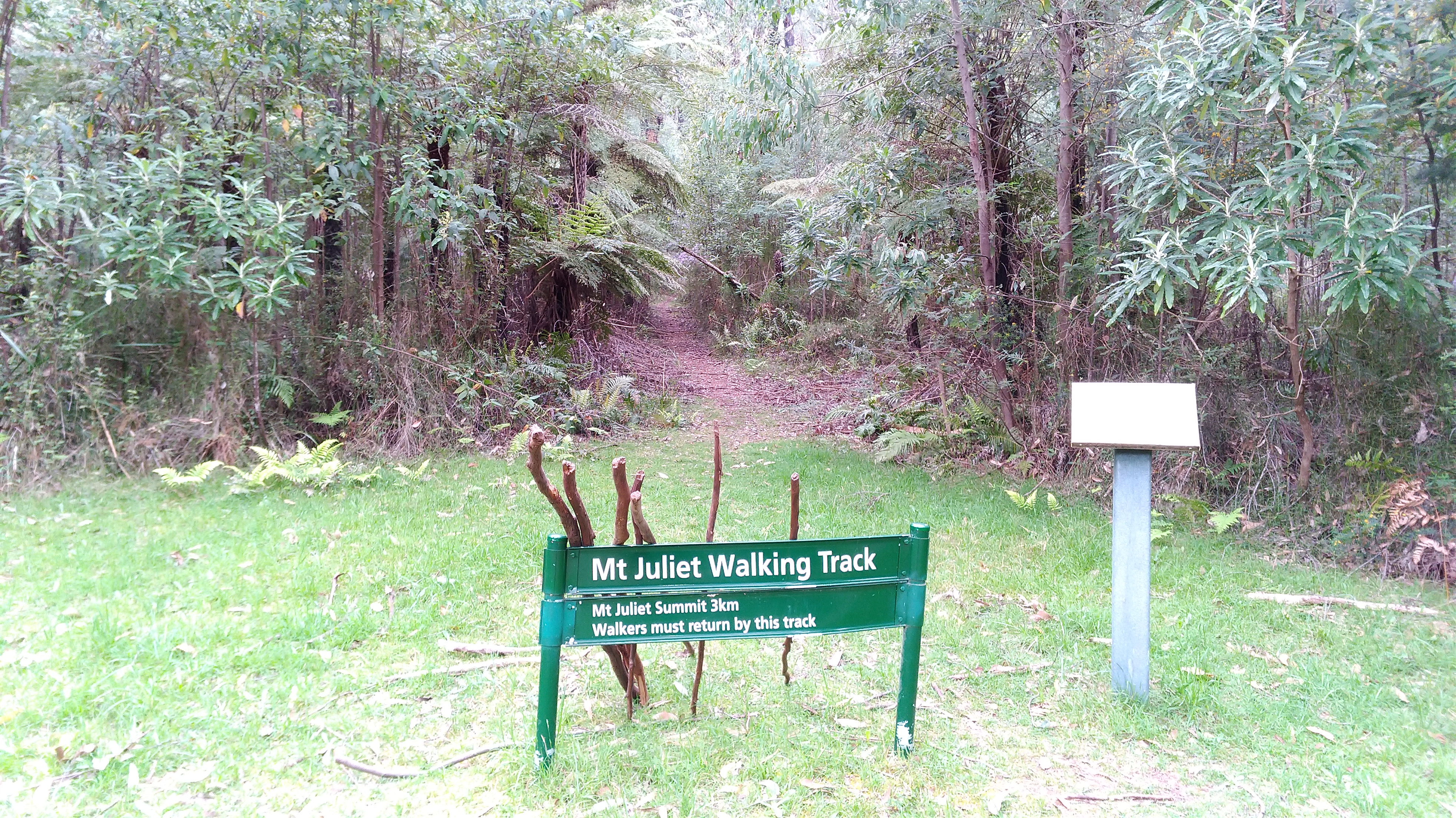 Trailhead…. take a stick you will need the stick!
From here you ever so slowly have the incline on this beast ramp up. Its not all that bad until you hit the final 1.2Km where there is about 500m of ascent which works out to be a slope of 44%.
At around the 1⁄2 way mark we came across a hiker coming down who told us, "it gets steeper from here" and he was not wrong.
It took us a solid 2 hours to get to the top with a lot breaks in between. When you get to the top, there are no views, just forest and a magnificent stone cairn that was built in the 1800's. We took a good break before heading back down.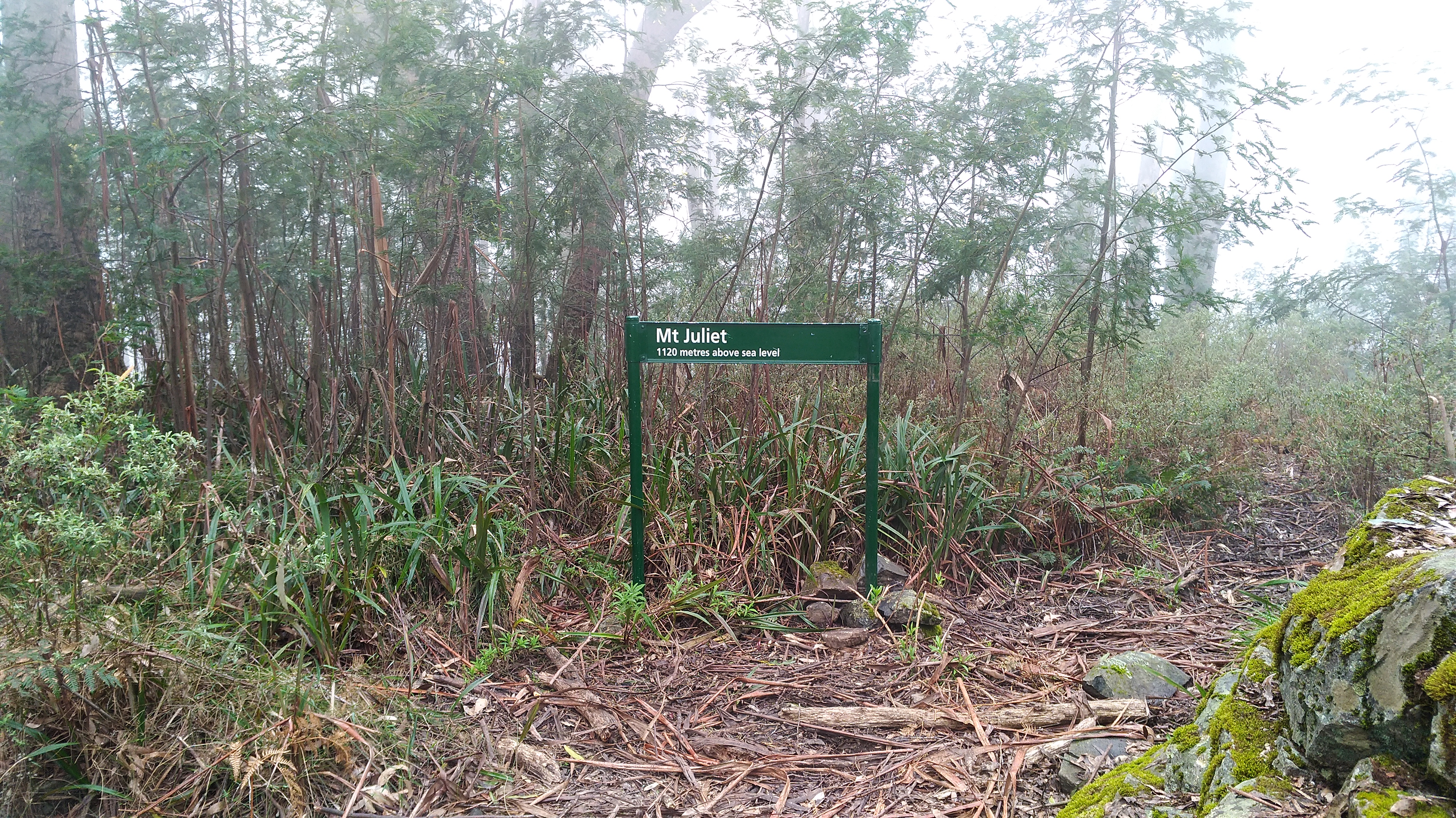 No spoilers for the cairn, you will just have to visit it yourself (or google it)
Ordinarily coming back down a mountain is quicker than going up. But not here… it took a full 2hrs to return back to the car. Concentration and being sure footed is a must, this is not the place you want to take a tumble.
Overall, a great achievement, a kick ass hill, and something I might do again…… in a few years time.