By Adrian | October 28, 2018
Wilsons Prom, if ever you get the chance to head down to this part of Victoria you wont be disappointed. Its a paradise. I've taken my family here a few times now and we are slowly ticking the walks off the list.
We started our adventure bright and early on Friday morning leaving at 5am with 200 odd kms to travel to the southern part of the state.
A few years ago we attempted the walk from Darby River to Tongue point but it was something that alluded us at that time. This time we were determined to make the 9km return trip and it was worth the wait. Simply spectacular scenery at every turn It took us about 1.5hrs to get there where we stopped and had a good break before heading back to Darby river via Fairy Cove.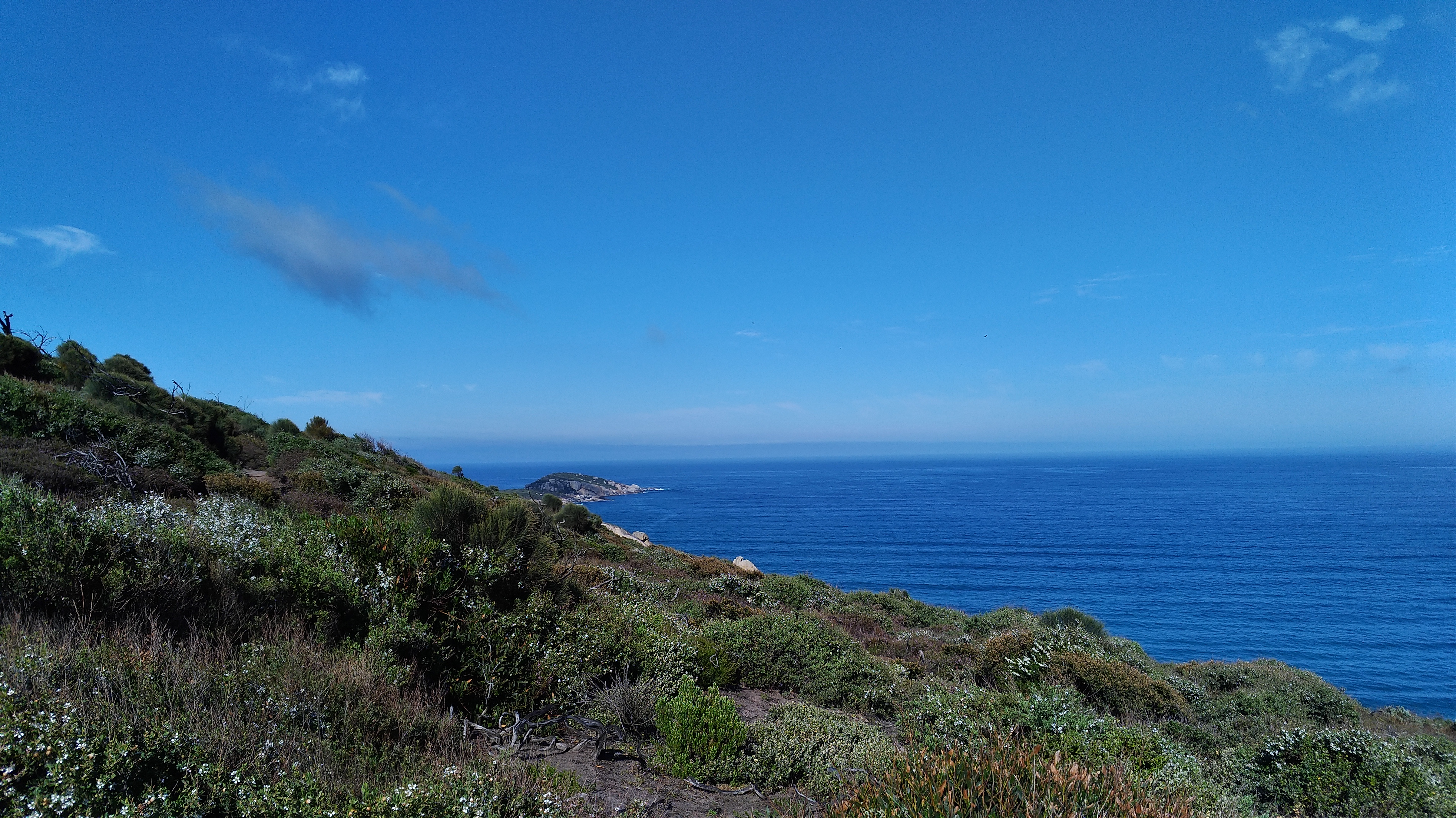 It was at Fairy Cove where we had another break and had a bit of a splash around in the water and checking out some of the rocks. There was not another person to be seen, and it felt like we had the whole place to ourselves.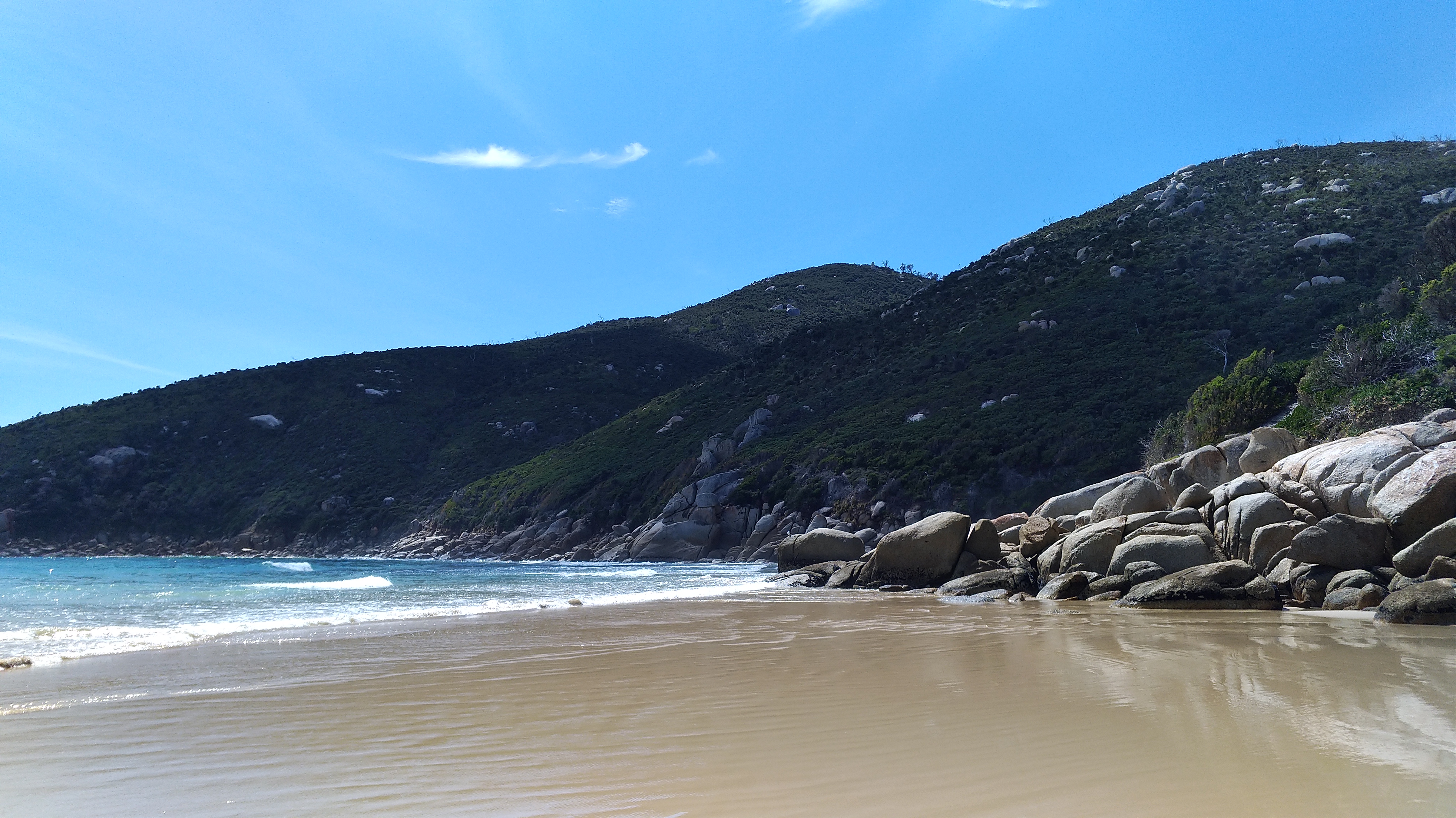 When we got back to our car we drove into Tidal River for a bite to eat and some well earnt ice-creams while we decided what to do next. There is a general store/post office/visitor centre and accommodation at Tidal River which was unfortunately booked out.
Given the day was warming up and we were now able to check into the Yanakie Caravan park where we had a cabin booked for the next few nights, we decided that we would chill out there. On the way there we completed the relatively short Prom nature walk. This is a walk where you can see and get fairly close to some animals. Heaps of Kangaroos, a few Emus and a wombat just munching away at the side of the track. All up this is a flat 45min walk.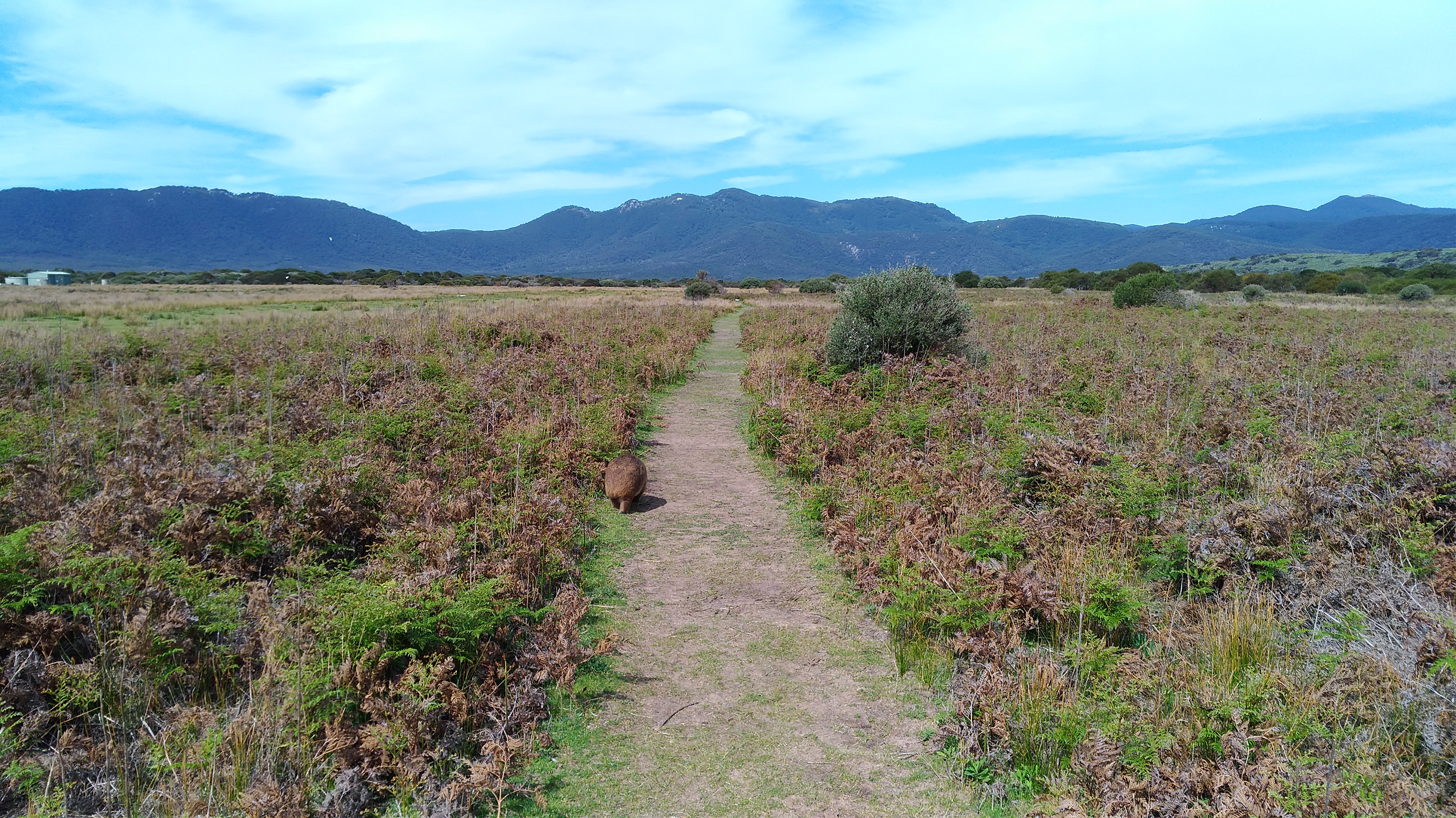 The accommodation we booked was a very basic 6 bed / 2 room cabin with basic cooking and kitchen facilities with a shared toilet facility block about 100m away. There was a playground for the kids and we were a stones throw away from the water.
Needless to say we all crashed pretty early, being up since 4am, driving for around 4hrs and hiking around 12kms covered on the ground. One thing I will say is that getting a cabin with an ensuite will be a must for next time!