By Adrian | October 28, 2018
So the night was warm and the sleep interrupted by toilet runs, kids waking up and birds walking on the roof, but we got a sleep in to around 6am which was a nice change from yesterday. Being awake I took a stroll down to the beach and captured this sunrise picture.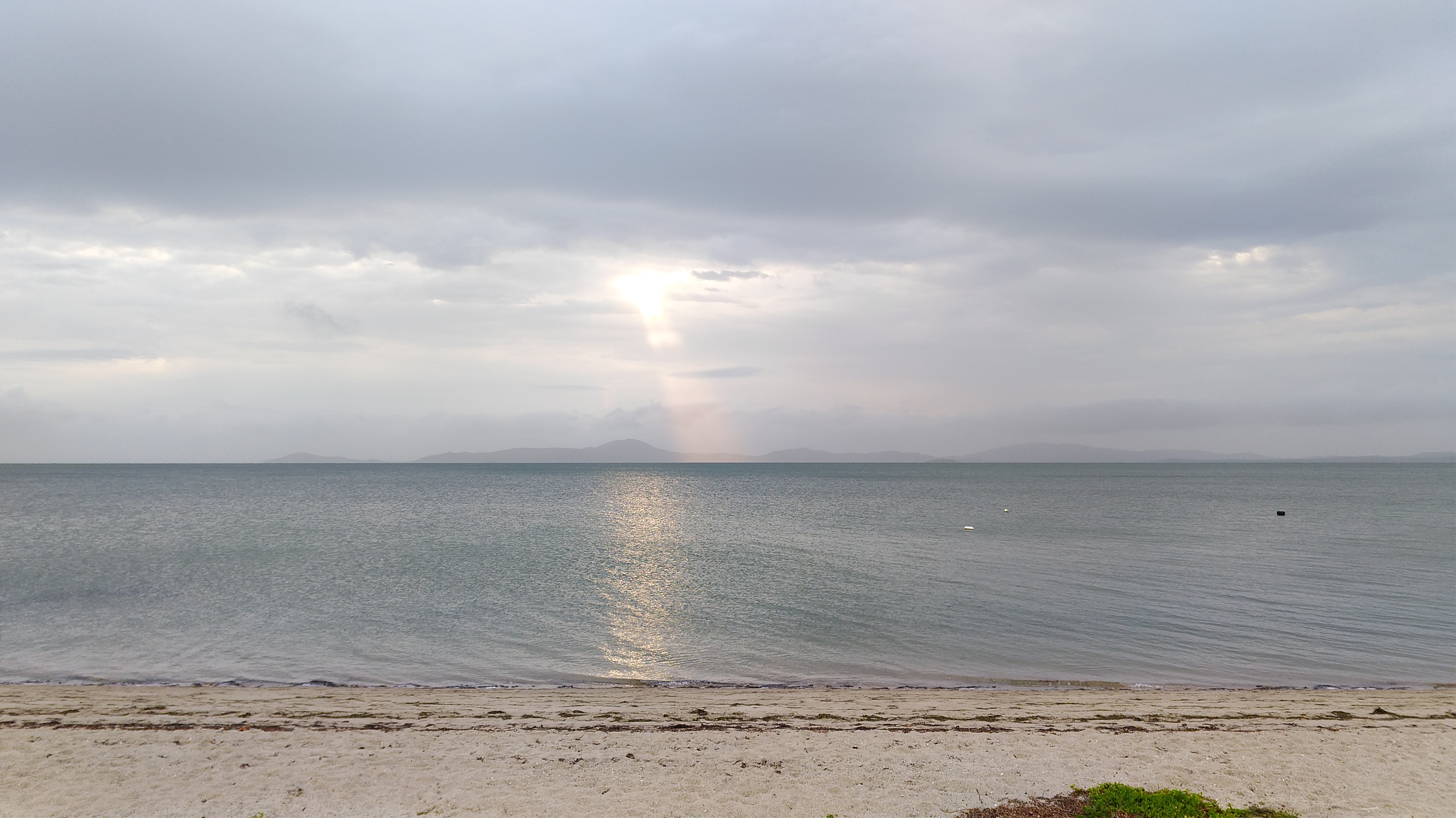 Sunrise overlooking the northern part of Wilsons Prom from Yanakie Caravan Park.
We had plans to tackle 2 walks today, but the weather looked like it was going to be a wet one. How bad could it be? Well we were about to find out.
I cant remember what the time was, but we got into the car headed out to Tidal River to tackle the walk to Squeaky Beach. When we arrived there was a drizzle which we were kind of expecting. Well that drizzle quickly turned to rain and rain quickly turned to a downpour. Needless to say we were cold and drenched afterwards.
The walk itself was amazing. Awesome views all the way and the rain added a certain mood to our walk. We were really proud of the kids backing up yesterdays walks with this one, even though they began to struggle on the way back with the rain and all.There were a few 'side walks' that we could have taken, but we will probably complete that the next time we go.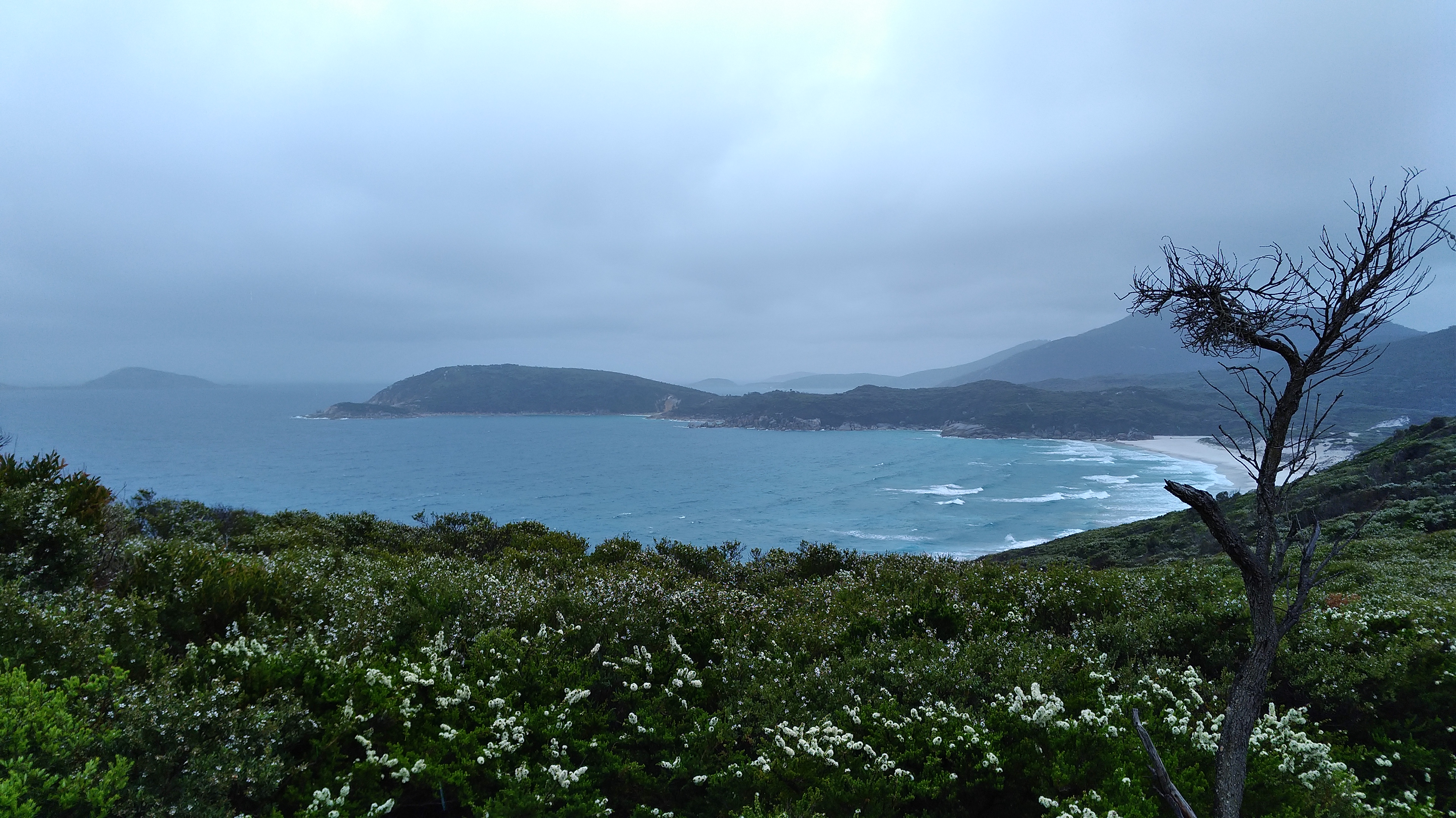 Once we got back to Tidal River it was back to the tuckshop for a bite to eat and we decided that we would give our second walk a miss and chill back at the caravan park. We were hoping to do 'Big Drift' which apparently is amazing, but this is a walk we will tackle the next time we come.
Back at Yanakie Caravan Park the owner had let us know about this walk on the beach which was accessible when the tide was out, it went through a small forest and back into the campsite via the road. Since we didn't get to explore the area yesterday and the weather had turned good, we took our time rock hopping, looking at the black swans and taking pictures. Surprisingly no complaints from the kids. They just love rocks and I'm sure it kept their minds occupied.