By Adrian | January 2, 2020
The Glasgow firetrail as its affectionately known as (it doesn't have an official name) is a brutal unmarked track that follows a rocky riverbed up the side of Mt. Dandenong on the outskirts of Melbourne Victoria. It has an initial rise of about 400m over a distance of 1400m, or a 28% grade. It is as technically challenging navigating through the loose rock as it is physically demanding. It is also a much harder alternative than the popular 1000 steps track located on the other side of Mt. Dandenong in Upper Ferntree Gully. This track is frequently used by people training for the Kokoda Trail in PNG. I also enjoy this track as its not too far from home and is a much quieter track when compared with the 1000 steps. While you may share this trail with 10-20 people on a busy day, you literally get 100's of people at the 1000 steps in Upper Ferntree Gully, some there for fitness, others there to sightsee, which can make getting a car park to start with difficult.
To get there, park your car at the intersection of Glasgow Rd and Sheffield Road in Kilsyth. There is a small carpark there. Parking here will give you the full punishment that this trail has to offer.
Some cheating is possible as you can drive 500m up to the gate (but there are only 3-4 car spots here and it involves driving up a steep gravel road)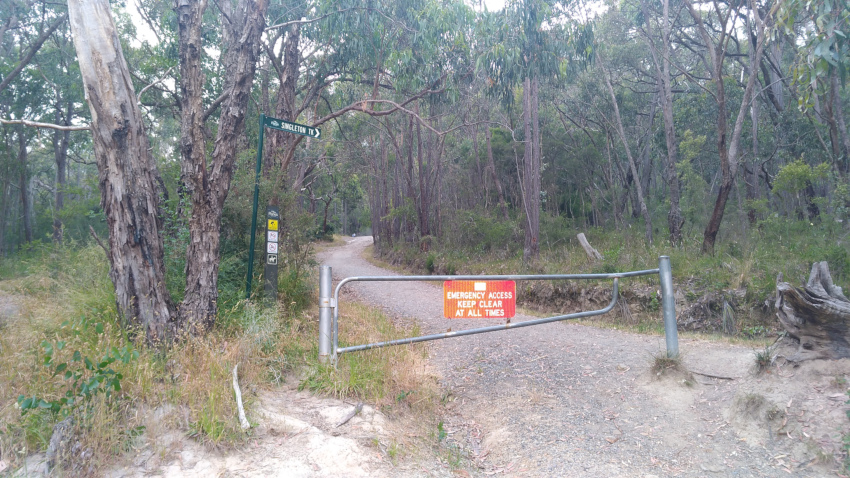 Keep heading up the hill until the Singleton track takes a 90 degree turn to the left. Ignore that track now and go straight ahead, onto the riverbed.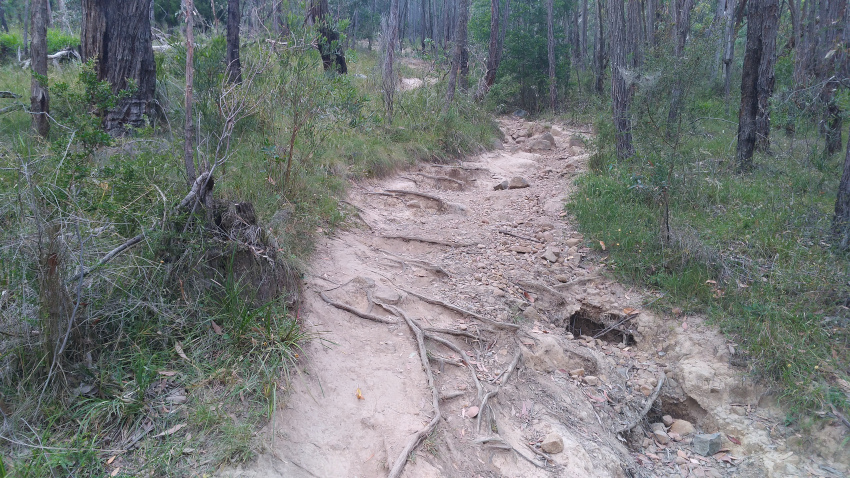 Its pretty much like this the rest of the way up, until you get to the higher parts.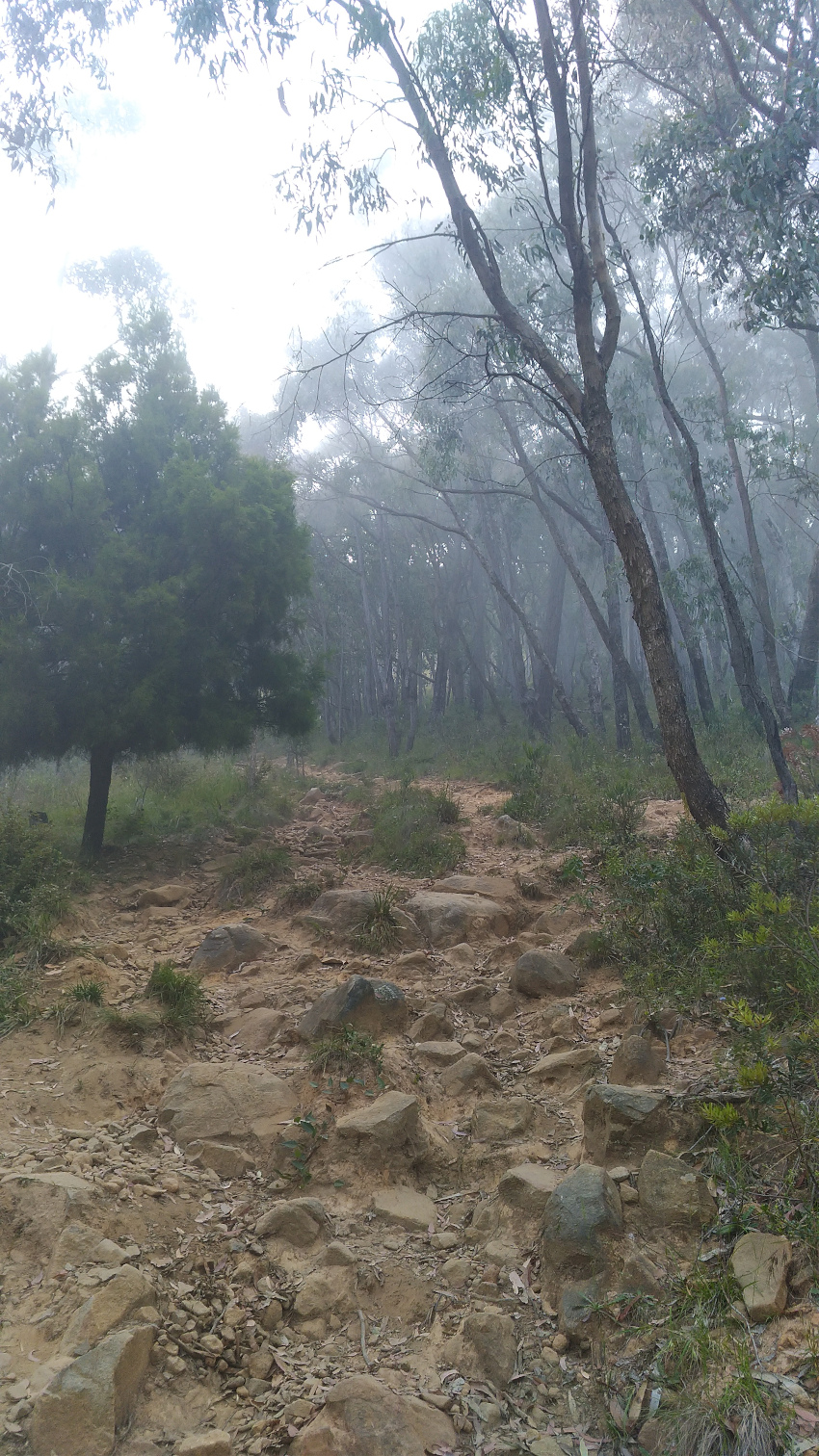 The angle of the trees might give you an indication of how steep it is, but pictures never seem to do justice.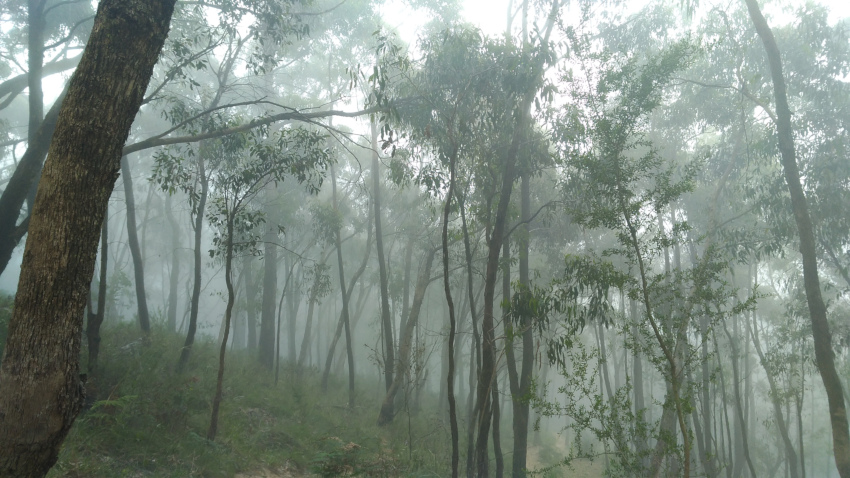 As you start to get closer to the top, its more of the same navigating over rock.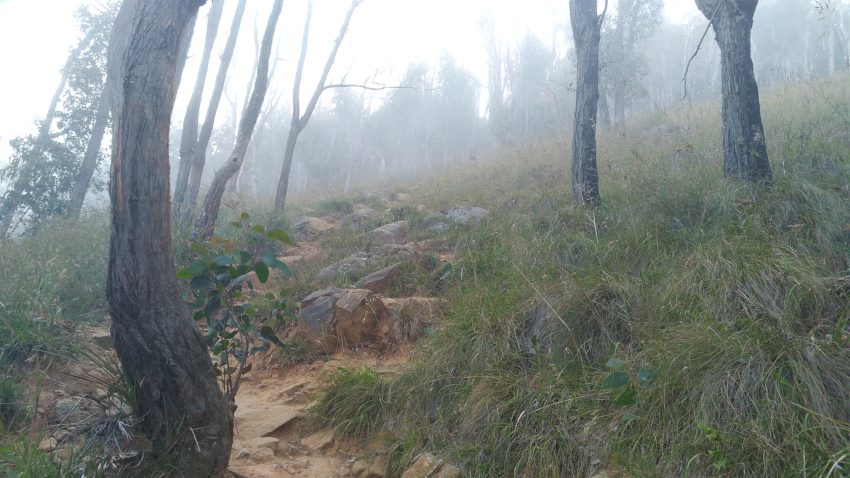 The fog provided an erie mood and blocked out the views.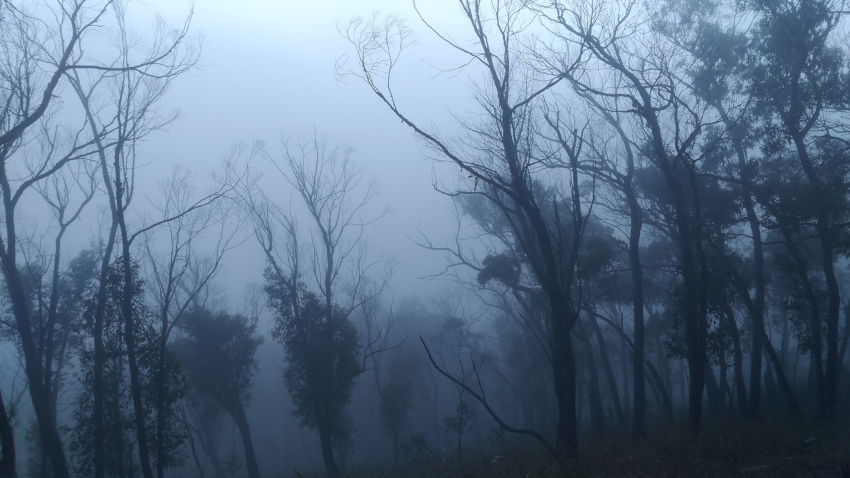 The most dangerous part about this track, isn't going up the hill, but coming down, you don't want to be rolling an ankle or taking a tumble here. As I'm not keen coming down the same way I went up (there have been helicopter rescues required for people on this track before), it's for this reason I take the scenic way down on the management trail for as long as possible. It adds a further 3.2km to this circuit making the total just under 5kms.
When you get finally get to the top, have a breather and a rest then turn right and follow the Kyeema track to Burkes Lookout. Ordinarily you can see the Melbourne city skyline from here, but today I give you a picture of fog. I guess you will need to do this track yourself if you want to see it ;-)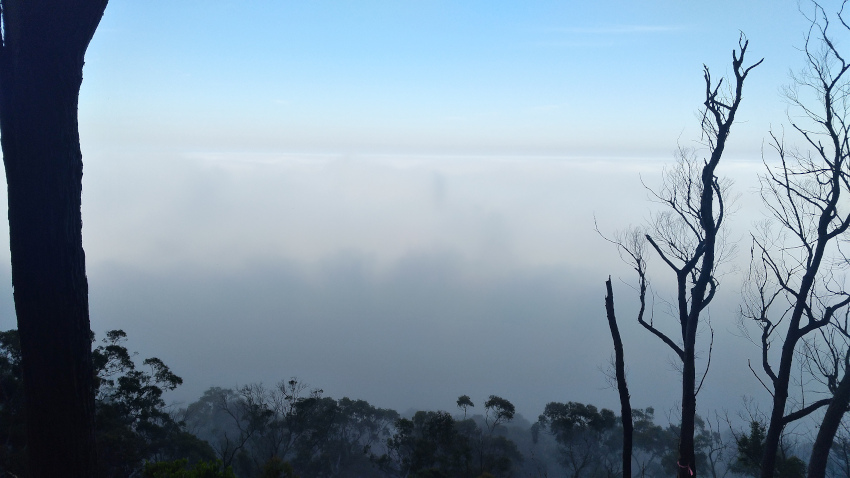 The management track does have steep gravel sections that are slippery underfoot so care is still required, but theres something about walking in a forest setting that's magical. The Kyeema track joins up with the Zigzag track where you start to descend via a series of switchbacks.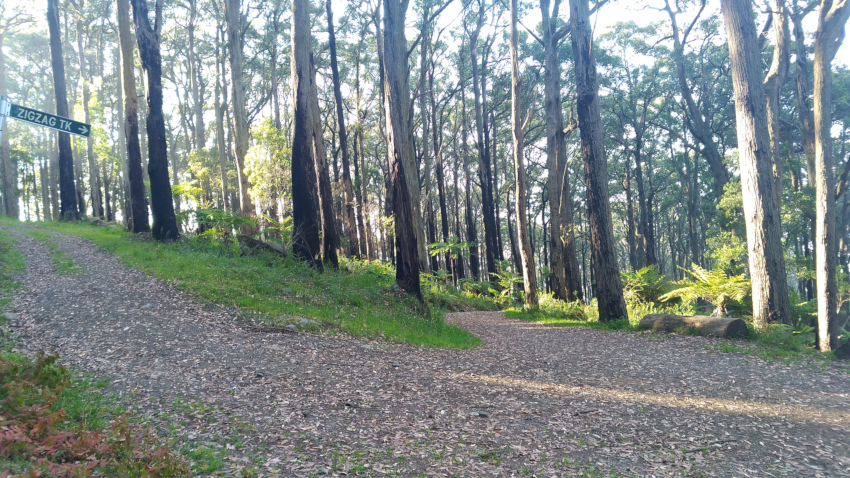 This part is quite gentle in comparison to going up!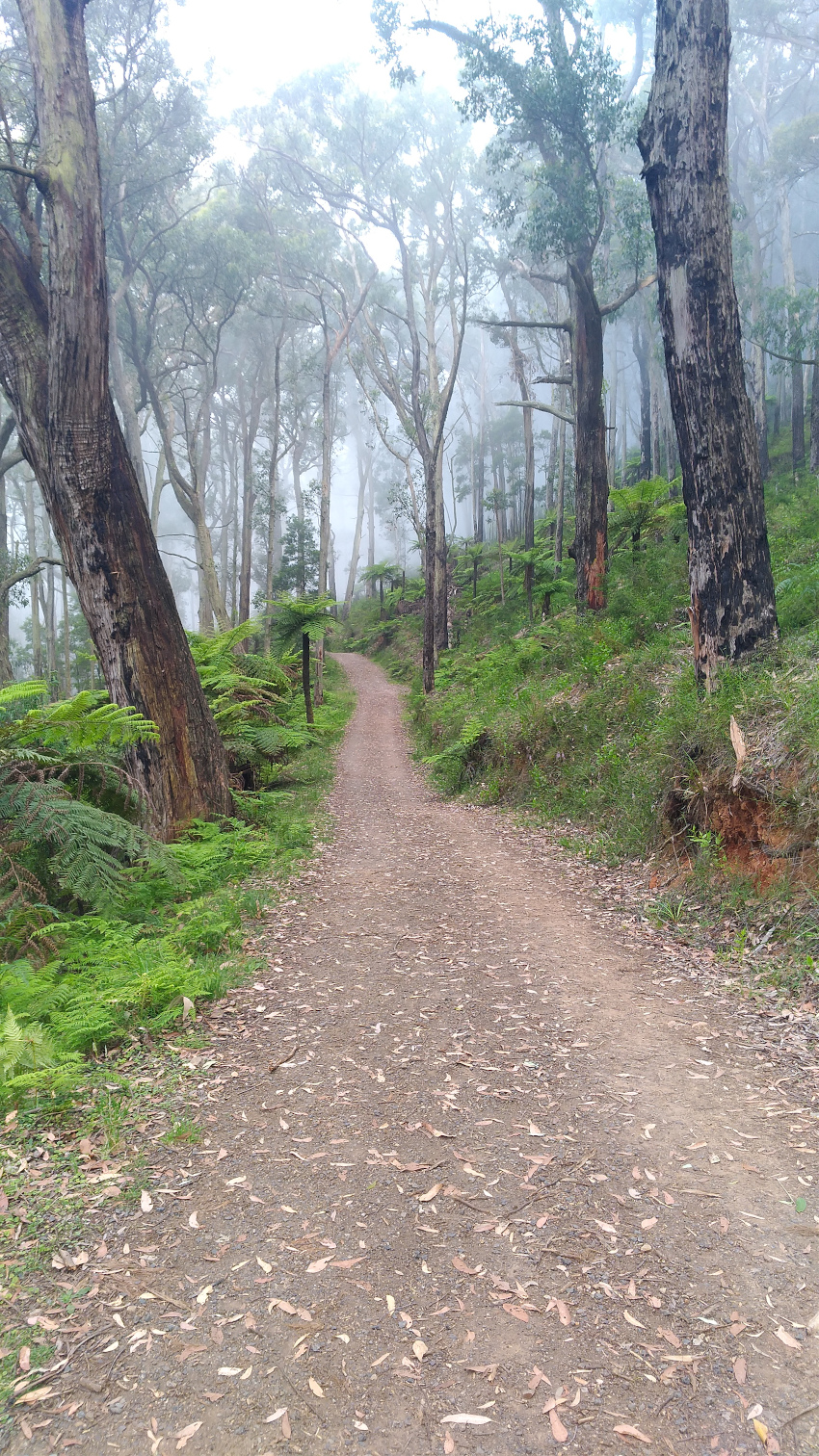 Eventually the management track intersects with the riverbed path I took up, so its from this point you take a left and head down the remainder of the trail you came up on.
While this isn't the hardest or steepest track i've done, its certainly one to get your heart pumping and leave you breathless. I highly recommend it if you get the chance.