By Adrian | January 12, 2020
For the last 4 years on New Years day, I like to start the year off right, get up nice and early and take a drive out to Healesville to hike up Mt Riddell. Not sure how, why or when I decided that this was going to be a tradition, but I'd completed it a few times in the past and its kinda stuck now. New Years Day 2020 wasn't going to stop that.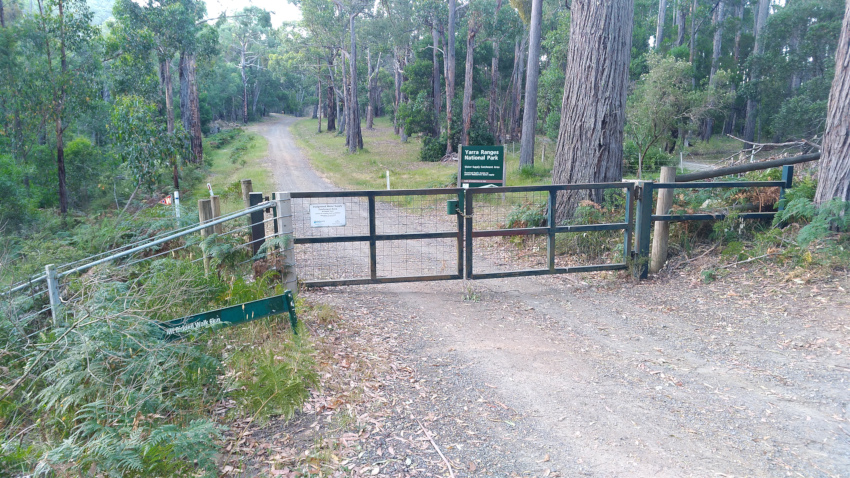 Thankfully the weather was on my side today when I headed off just after 7am, a nice 11 degrees, but once the sun came out the expected top was going to be around 25 degrees which is why I like to get this one done early.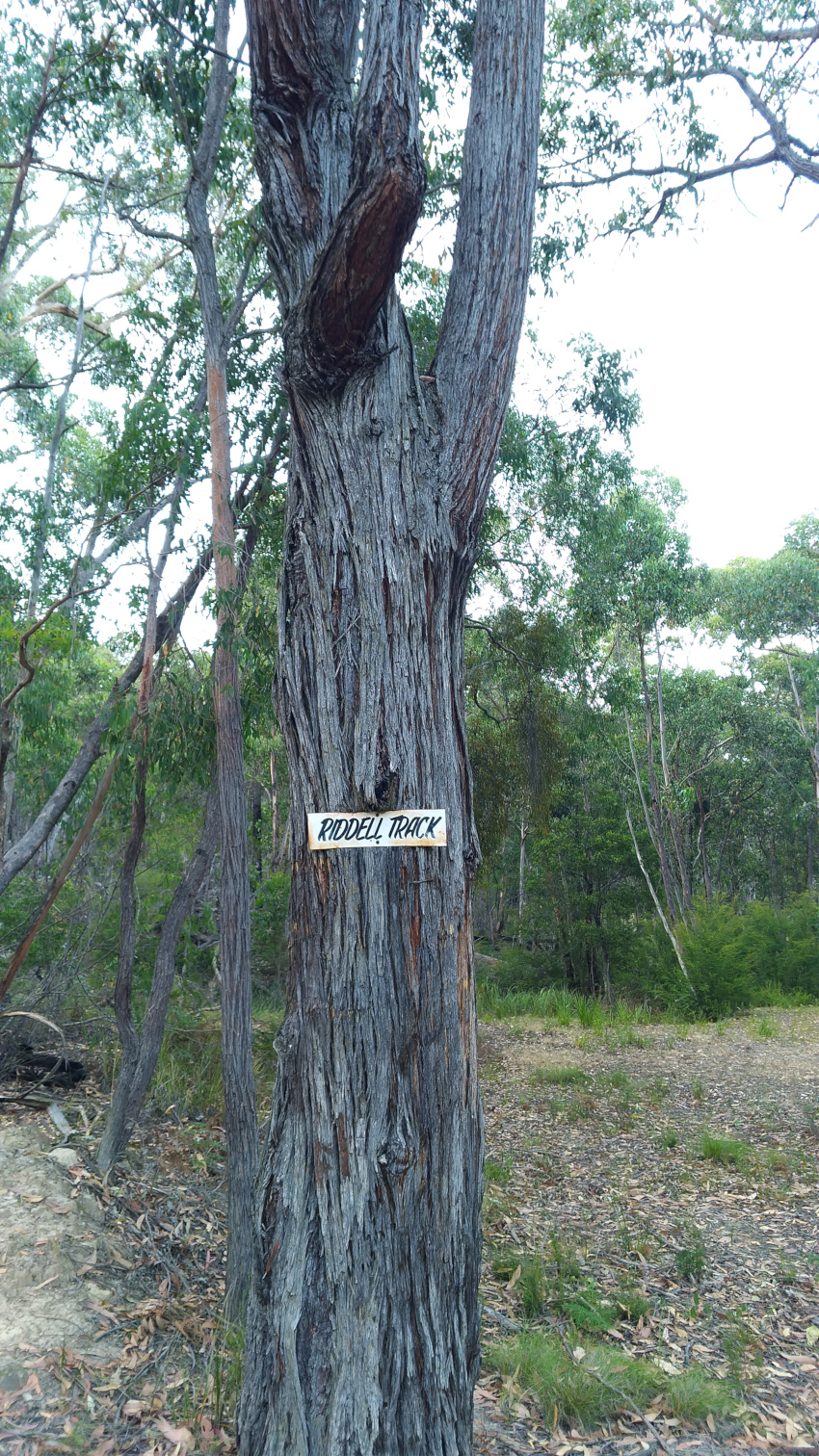 This is a 12km out and back hike on management track, with an ascent of 610m over 6000m (average 10% grade). This track starts off nice and gradual and slowly starts getting steeper. The last 2.5km is where most of the climbing happens, its not overly steep but keep in mind, its all uphill, you just gotta plod through it.
This is not the most scenic of walks, there are only a few places that you can see views from due to the growth of the trees, but for me, this walk is not about the views, its more to reflect on the things of last year and think about things ahead, and hopefully kick start my body into heading into the outdoors more. It's also a very quiet track with birds and occasionally a kangaroo that quickly hops down the steep embankments. This picture shows that the sun really wants to scorch me just as soon as it gets above above the treeline.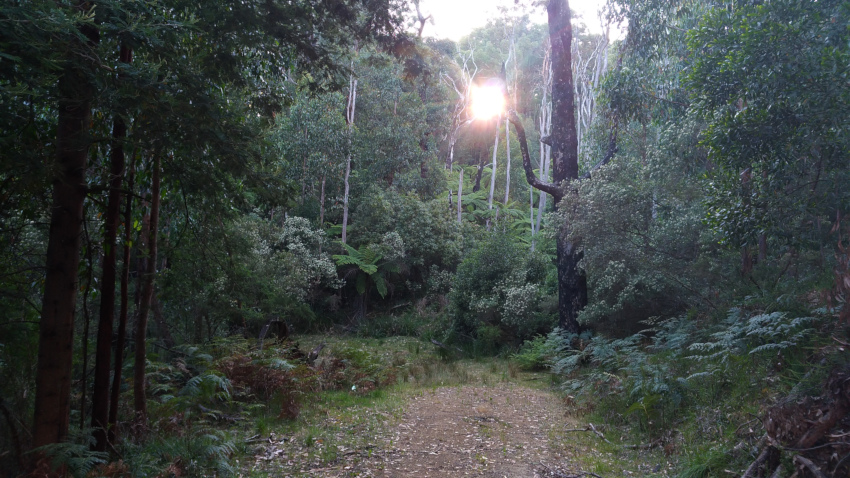 You do get a few good looks at Maroondah Dam, and at one point you can get a view of the city which is about 60km away, but with all the fires happening it was mostly haze today.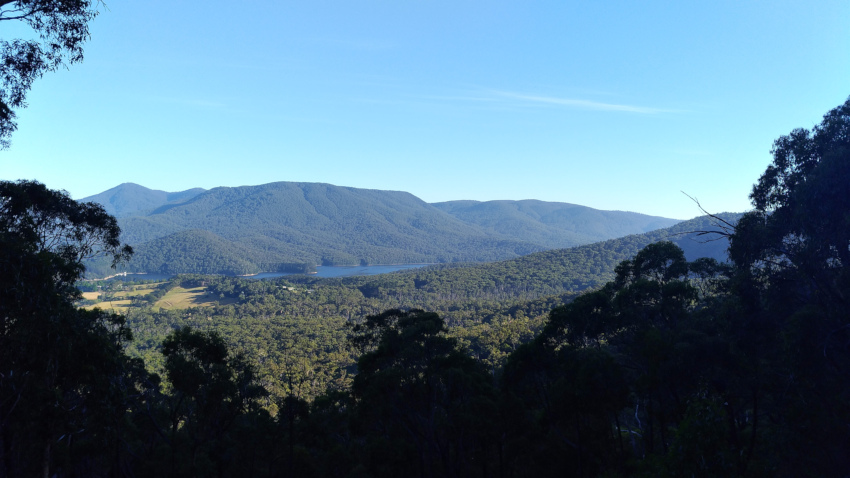 On the way up there is a large pole with a solar mounted camera on it that overlooks one of Melbourne's water catchments. If I had to make an educated guess, it would be for fire management given its overlooking Maroondah dam and the forest area around it. Melbourne has some of the best drinking water in the world thanks to the restrictive and extended water catchment zones that protects these areas, and some bright spark decides to add this comment. While I agree with the sentiment, if the government wasn't looking after this area, you wouldn't have any nature to be in. It would either be over run with people doing as they see fit, or worse.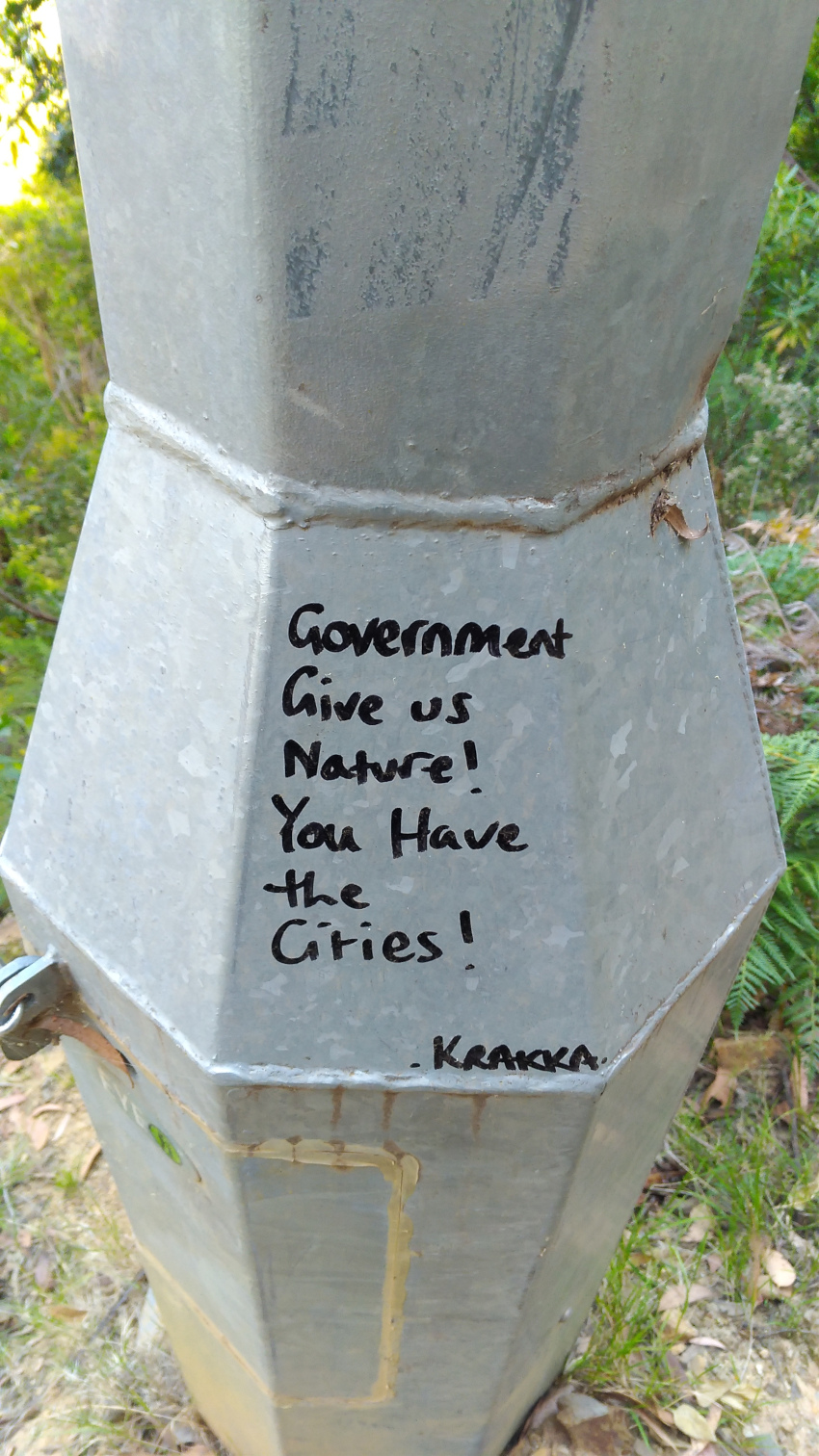 Once you get to the top there is a nice picnic table you can sit at before heading back down. You can continue this walk a little further to a large stone cairn which you have to go through thick growth to get there. Fair warning though, there are no views at the top.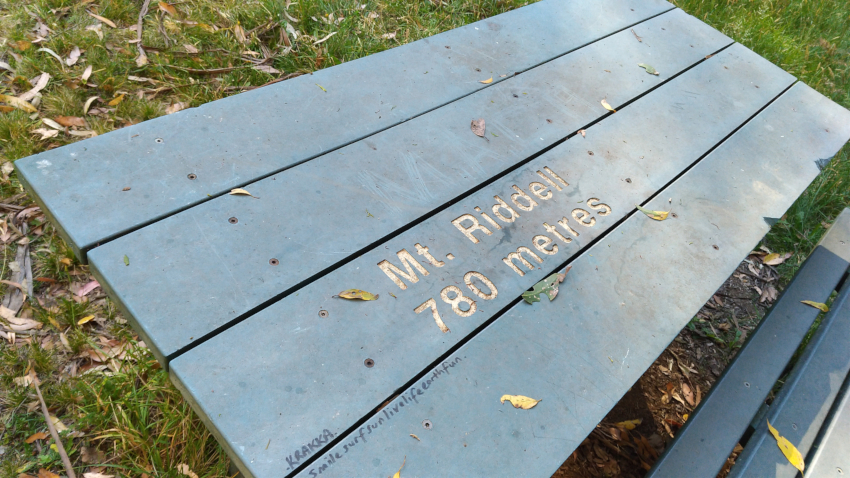 Today didn't break any records for me heading out, in fact I was 20 mins slower than 2 years ago, so I have work to do! If you do head out here, please respect the no walking signs onto adjoining tracks. I hope that one day more of these restricted areas can be opened up for walkers.