By Adrian | November 6, 2018
This is going to be a long series of posts over time. Links for quick reference can be found here:
November 2018: Part I, Part II, Part III, Part IV
December 2018: Part V
January 2019: Part VI
February 2019: Part VII
September 2019: Part VIII
October 2019: Part IX
So we finally cracked open the Celestial Storm booster box the other day and I dished out the first 2 packets to the kids, and I thought it would be interesting using my TCG Player API key to track the value over time of both the cards that are contained in the boosters and the booster box itself. Is Pokemon an investment? Will the modern cards appreciate over time?
The price I paid for this booster box was AU$137.95 which equates to AU$3.83 a booster pack (see kiddies, it IS much cheaper to buy it as a box instead of impulse purchases at the toystore…..)
It just so happens the first few packs had some nice cards, not something that usually happens in the world of TCG's.
My theory being that while the set is new, the initial price of the sought after cards is high and that it slowly decreases over time as more cards are in circulation. The crappy common and uncommon cards will drop to basically nothing, but at what point (and if at all) would the price of the cards I pulled out of this 1 particular booster box be worth more than a booster box itself? I guess that also depends on the popularity of the set.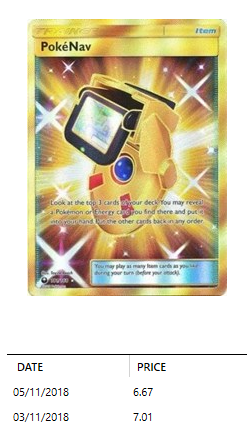 I recently took a look at some Black and White series booster boxes on eBay, and they ended up selling for AU$400. Someone has held onto these for a while before selling, but with TCG Player data tracking, I reckon the results over time will tell a story.
The current card counts by rarity are as follows:
10 Common
7 Uncommon
2 Rare
1 Secret-Rare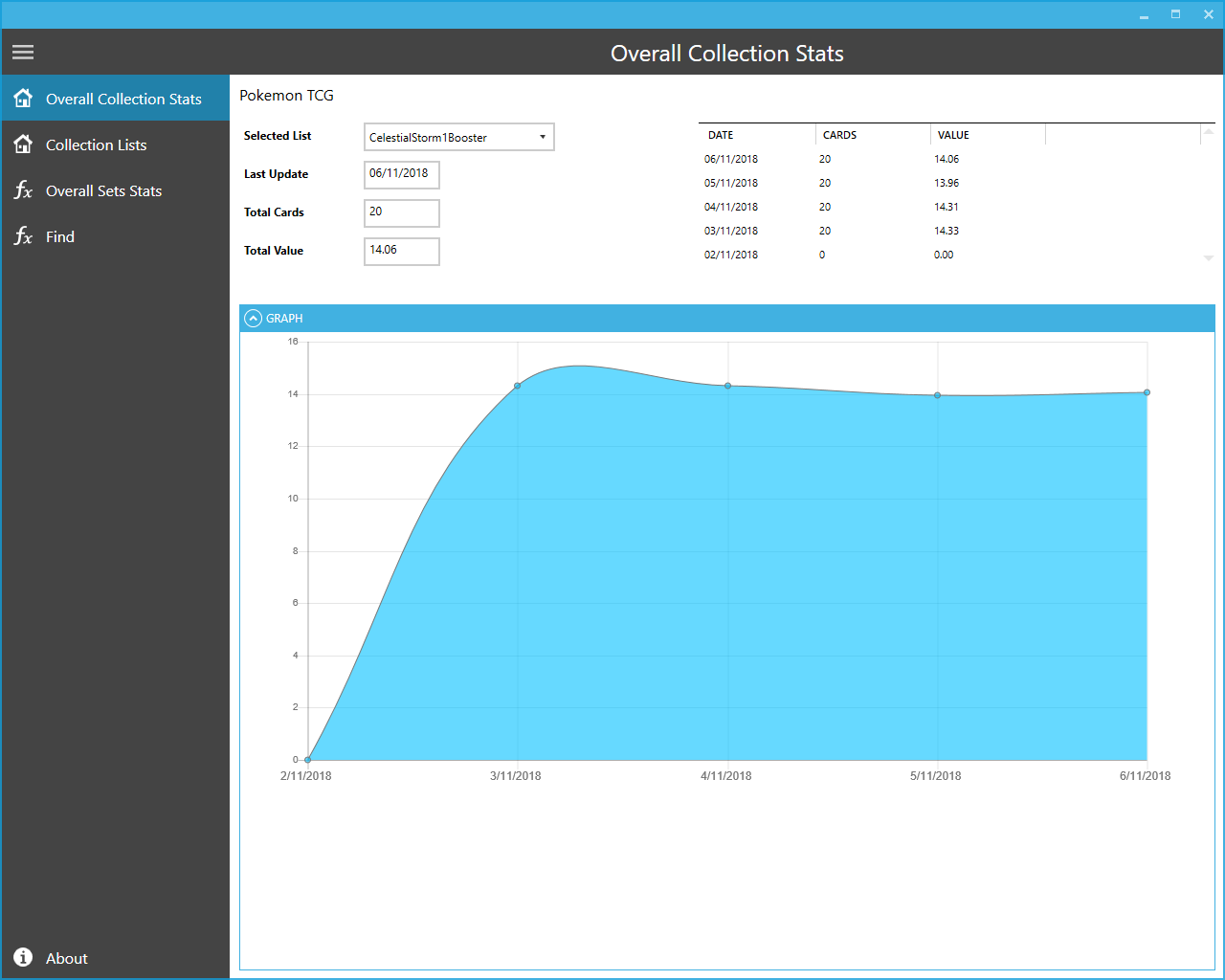 Total Value as of 6 November 2018 = USD$14.06 (AU$19.48).
So yeah, at this point in time, we are well ahead although I am expecting that to change just as quick. It will be interesting to see none the less. The kids get their cards, I get the data.