By Adrian | December 21, 2018
This is going to be a long series of posts over time. Links for quick reference can be found here:
November 2018: Part I, Part II, Part III, Part IV
December 2018: Part V
January 2019: Part VI
February 2019: Part VII
September 2019: Part VIII
October 2019: Part IX
So its been a few weeks since I've posted an update of where this is at, with the hiking trip and some extra bribery for the kids happening we are now at the 1⁄2 box mark. I've also discovered I marked an Uncommon card as an Ultra Rare, so I've also fixed that up.
The current card counts by rarity are as follows:
95 Common
60 Uncommon
24 Rare
1 Secret-Rare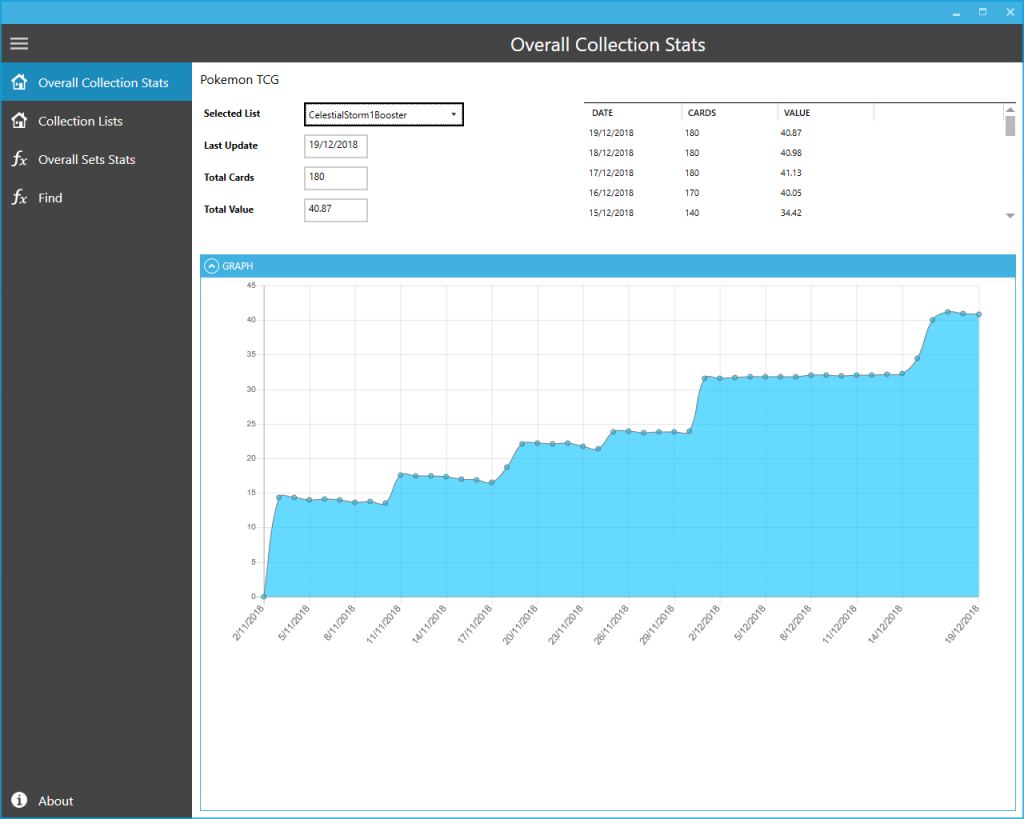 Total Value as of 19 December 2018 = USD$40.87 (AUD$56.96)
Cost of packets opened: AUD$3.83 * 18 = AUD$68.94
TCGPlayer: Current cost per booster: USD$3.53 (AUD$4.92)
TCGPlayer: Current cost per box: USD$88.04 (AUD$122.71)
The price of a full box is still on the way down, and at the 1⁄2 way mark of the box we have opened $68.94 of boosters for $56.96 of value (so were down $11.98).
Hopefully the right hand side of the box will bring some shinny joy.