By Adrian | December 13, 2018
Leaving Mansfield in the morning I had pain, a lot of pain…. Show stopping pain in my right foot. I knew it was bad as I hobbled around and it threatened the rest of the week.
We were due to take a day out at Mt Buffalo but given the development, we decided to take an easy day and drove out to the Kelly Tree located less than a km off the Tatong-Tolmie Rd.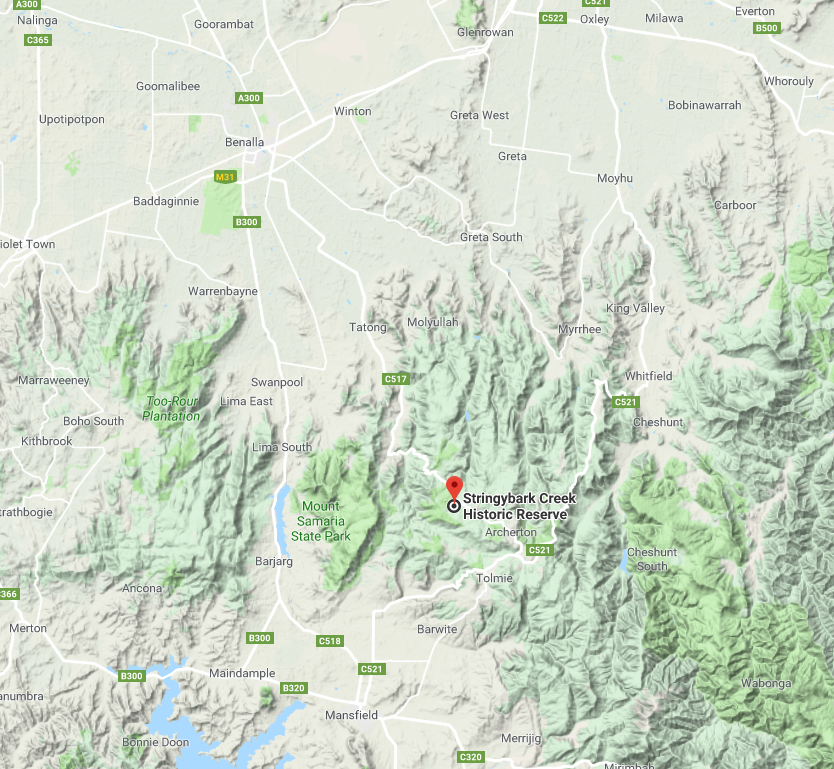 The Kelly Tree is a memorial for shootout that happened between the police and the Kelly Gang in 1878. There is a lot of interesting information on the site about its history and it has a short circuit walk with information boards planted along the way.
The most unique thing about this place is that there is a piece of armour (I believe that this would have been the style that Ned Kelly wore) encased in the tree itself as a memorial to the events of that day.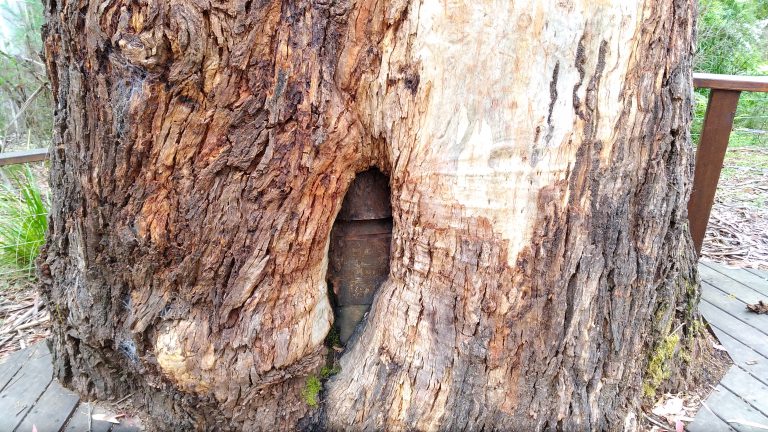 Afterwards we drove out to Bright and I paid a visit to the local pharmacy and had a little chat to the pharmacist on duty about my current predicament. I ended up walking out with Ibuprofen, a tube of Voltaren Emulgel and a few ice packs which I put to some heavy use in the mad hope that my foot would come good again.
At this time we picked up some lunch and sat down by the river where I spent a good amount of time with my feet in the river and after this we checked into the Freeburgh Bright caravan park where we would be spending the next few nights.
That afternoon after a little rest we took a short walk at the Bright Gorge which I considered a bit of a test to see how my foot was holding up. Still no good and tomorrow was going to be one of the hardest walks of the week.
Links for each day of my 2018 hiking trip can be found here:
Day 1: Mt Buller to Mount Stirling
Day 2: The Kelly tree & Bright
Day 3: Bungalow Spur, Razorback, Bon Accord Spur
Day 4: Mt Buffalo
Day 5: 11 peaks walk
Day 6: 11 peaks walk
Day 7: Bimbiri Wilderness and home