By Adrian | December 16, 2018
So with my foot about as good as it was going to be with the recovery time I had, today was another test before we drove a further 320kms north. This was a critical point. If my body wasn't going to hold up then I was going to make the call to come home early.
The drive up to Mt Buffalo isn't the nicest of drives. Its slow, uphill and full of curves. If you get car sick, this isn't going to be a pleasant drive. My suggestion is to get out the travel calm and ginger beer. You're probably going to need it.
We arrived around sunrise at "the oval" and started taking on parts of the "Big Walk". While this walk starts at the base of the mountain, we didn't have time for that. We just wanted to see the views from the top.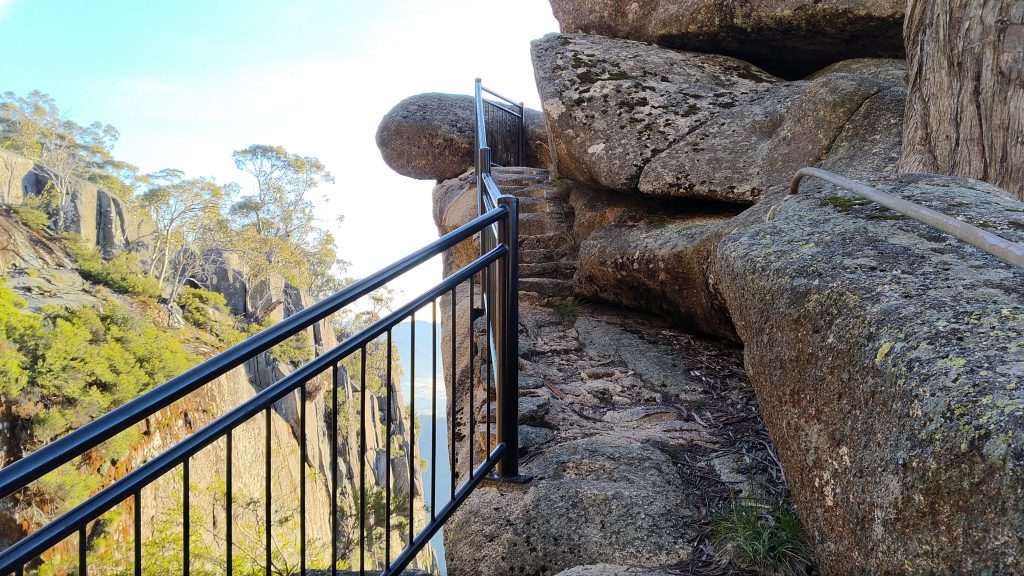 There are just so many awesome points of interest at Mt Buffalo and we took the time and saw the following places this time around.
The Monolith
Eastern View
The underground lake
Echo Point lookout
Mt Buffalo lookout
Old galleries
Dicksons falls
Cathedral rock and Hump
Leviathan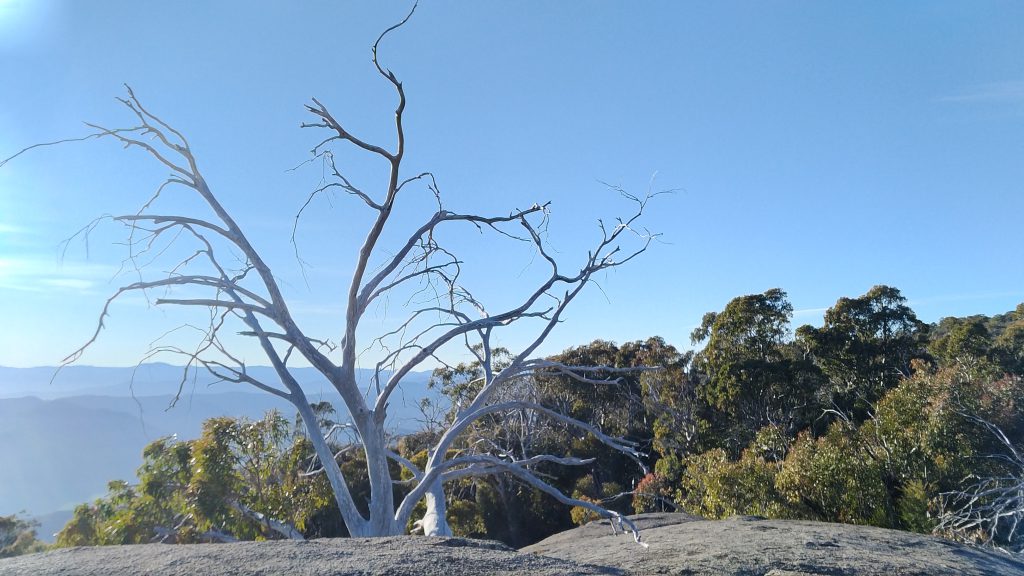 There are also other waterfalls and lookouts at Mt buffalo, and you could easily spend a good week exploring the area.
When it was all said and done, we had walked about 25km in this area and my foot was holding well, so I made the decision to go on given that i'd be getting more time on ice and resting while we drove up to our next destination… Jindabyne NSW.
Links for each day of my 2018 hiking trip can be found here:
Day 1: Mt Buller to Mount Stirling
Day 2: The Kelly tree & Bright
Day 3: Bungalow Spur, Razorback, Bon Accord Spur
Day 4: Mt Buffalo
Day 5: 11 peaks walk
Day 6: 11 peaks walk
Day 7: Bimbiri Wilderness and home